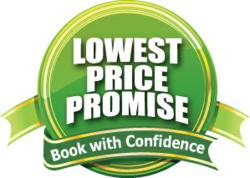 "We promise to provide the best service at the best possible price!" That is the Termite Guys Brisbane Price Promise Guarantee!
Thank you for registering your interest with Termite Guys. You can shop with total confidence knowing that Termite Guys specialise only in Termite detection, eradication and prevention solutions for your home.  Gain peace of mind knowing that all of our technicians have been trained by the manufacturers of Termidor and are fully accredited installers of the Termidor range of products.
Looking for Termite protection at the best price in the industry?…. But still want to make sure you're getting the best job?
Termite Guys Brisbane have raised the bar to keep our competitors on their toes! Termite Guys only treat termites ensuring they remain up to date with standards in our industry, extremely knowledgeable with the habits of termites and to keep our young team of professionals efficient at the five essential stages of Termite control / prevention. Armed with high res thermal imaging cameras, and the latest in Termite detection and eradication equipment the Termite Guys can locate problems fast, have the termites gone yesterday and the property protected with Termidor faster than other firms that specialise in everything from carpet cleaning to bed bugs… We'll save you time and money!
Having the Know-how and where to find termites, Termite Guys are more likely to locate the source of the problem rather than relying on the termite barrier alone.
Our Price Promise Guarantee… Compare apples with apples!
If you find a cheaper Termidor quote, we'll beat their price! Guaranteed! 
Guarantee Conditions*
The compared quote must be issued by a Termidor accredited installer who holds a current Qbcc license, current  Prof. indemnity and pub. Liability insurance.
A price match is only available if the other company has proposed a similar service with a similar warranty. If the other company has proposed a different system or to treat other areas, let us know and we'll do our best to give you an unbiased opinion, and help you understand the difference between the quotes before you make your decision. Ask us, Termites is all we know!
We reserve the right not to take on a job at our own discretion due to any possible conflict of interest or for any other reason.