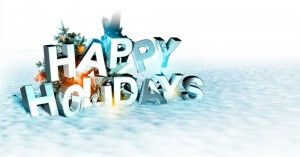 The team at Termite Guys wish you all a very Merry Christmas and a Happy New Year! Unfortunately termites do not understand that such holidays exist. They don't rest or put their feet up. All they do is eat timber, 24 hours a day, 365 days a year.
It is a ceaseless endeavour, particularly in Brisbane and South East Queensland in general.
There could be few things worse than discovering a termite attack during the family get together during the holiday period. But it happens!
That is why when you contact Termite Guys, there will always be someone to answer the phone.
We understand that these things can happen at the most inconvenient of times and that termites can be found when they are not wanted the most!
If you are unlucky enough to experience this in Brisbane, Ipswich, Logan or the Gold Coast;
contact the Termite Guys we can set your mind at ease so you can enjoy the rest of your holidays without any unwelcome guests!