If you have found, or suspect you may have, termites on your property or inside your home you want a quick and effective solution. But, with an abundance of pest control companies to choose from, how do you know the company you hire will deliver the results you need?
There are many factors that go into effective pest and termite eradication. The first step towards the best solution is an accurate diagnosis. Then comes the treatment, it is here that you need professional termite exterminators to know what chemicals to use and have an effective plan.
It can sound simple enough, diagnose and treat, simple, right? Unfortunately, not all termite control companies are created equally. As a result, termites can remain a problem in spite of apparently having been 'treated'.
So, how do you choose the right termite exterminator? Start by asking companies these five simple questions before your hire them.
Remember, you want great service and results, so the price shouldn't be your only deciding factor.
Do They Have Company and Staff License and Insurance?
Foremost, you need to make sure the company you hire has the adequate license and qualified staff. They also need comprehensive insurance.
A trustworthy company will happily offer you the information about their licensing and insurance. Many will, in fact, display the information on their website. If you can't see the information, make sure you ask for before you get a quote.
Remember, this license is proof that the company meets strict Government standards, from the chemicals they use to their staff's training, knowledge and ability.
What Experience Does the Company Have?
The length of time a company has been operating is a key indicator as to the standard of service and results they provide. Their longevity is a testament to their ability to deliver on their promises.
And naturally, a company which has been operating for years will have dealt with a plethora of termite problems. Giving them the advantage of practical knowledge.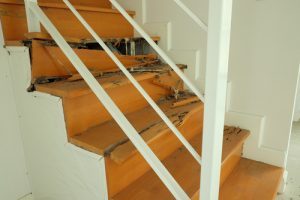 As a general guide, you want to search for companies which have been operating for upwards of five years. Logically, the longer the better.
What Does Reviews Say About the Company?
For consumers finding a reliable and trustworthy termite exterminator is easier than ever. Thanks to the abundance of customer review platforms available. Gone are the days when you would only see the good reviews that a company would filter before they got to you.
Reviews are extremely helpful for consumers and you should definitely take time to read the reviews the companies you are considering have received.
What Is The Plan of Action?
When you approach a termite control company, don't be afraid to ask how they intend to tackle your problem.
They won't be able to give you a comprehensive overview until they have assessed the infestation. However, you can ask about their general procedure before then.
After they have inspected the property they will be able to tell you what they plan to do.
This information is helpful for comparisons with other companies. It will also give you an idea of what to expect, how your life might be interrupted (hopefully, very little) and what is going to take place on your property.
Essentially, you are simply asking a company to tell you what you are paying for, and when you think about it like that, it isn't too much to ask at all.
If an exterminator won't share the information, then maybe they aren't so trustworthy…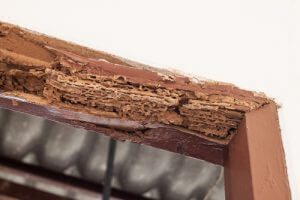 Do They Offer Future Support?
Unfortunately, it can often be difficult to ensure the permanent eradication of termites. However, many companies will have a series of protection methods you can implement.
A competent company will help you to understand the cause of your termite problem and help you to minimise their return.
Choosing the right termite control company shouldn't be a painful experience. However, you do need to put some effort into finding the right company. Asking the right questions will help you make an informed decision.
A final key indicator as to the quality of the company is simply in their communication. How they speak to you on the phone, how easy (or difficult) it is to arrange and inspection, how willing they are to answer your inquiries. If it feels like you are pulling teeth to get information or organise an inspection, simply don't bother anymore.
For trusted, experienced and professional termite eradication from a team who has been operating for more than a decade, contact The Termite Guys Brisbane.